ComputerXpress is NOT your average computer store/repair shop. We go the extra mile in everything we do for our customers. We offer more computer product sales and repair options than any other competitor in Lakeland, FL.
Our technicians and sales people are trained to quickly evaluate your problems to make sure your computer repair process is smooth and reliable. We invest tens of thousands of dollars each year to ensure you, the customer, get the best value for your money.
We pride ourselves on being one of, if not the largest supplier of used and refurbished computers in the area. We purchase thousands of computers per year and run them through a rigorous refurbishing process to make sure you get a top-notch computer at a very good price. We only buy the best of the best when making our selections. We know our market and we know what works. That is why we have less than 1% of our computers come in for repair after purchase.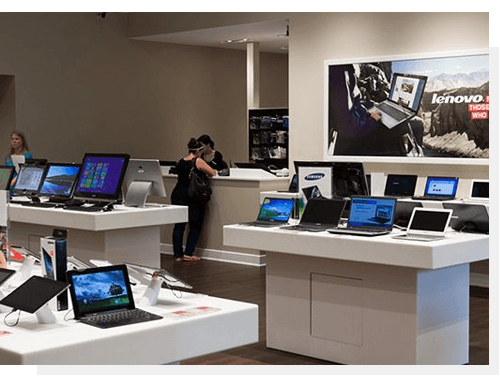 Some of the items we sell that differentiate us from our competitors are as follows:
Apple iMac 21/27" late model units
Apple MacBook Pro late model units
New Custom built gaming computers in stock ready for purchase
Hundreds of business class computer workstations from the brands you trust like Dell, HP, Sony and many more. We only source business grade laptop and desktop computers so you know your computer will be available when you need it and not in the shop for repairs.
Thousands of parts for repair, more than ANY other competitor around, from laptop screens, hard drives, solid state drives, hundreds of desktop monitors, power supplies, fans, computer cases, memory and much more.