Get Cash for Computers – Sell Your Broken and Used Laptop and Desktop Computers
We buy old computers, used IT equipment, monitors, tablets, PCs, Apple products, and used and broken laptop and desktop computers. Come in today and we'll buy your old computer for cash – on the spot.
If we can't resell your computer after we buy it, we'll recycle it using the proper techniques. So either way, it will be out of your closet for good.Bring in your old computers, laptops, and iPhones today and we'll pay you cash to take them off your hands.

We Buy Laptops, Desktops, Apple Products, and More!
Have a Question about Selling Your Laptop or Desktop Computer?
Call one of our two stores at the numbers you see above the maps, or fill out this form: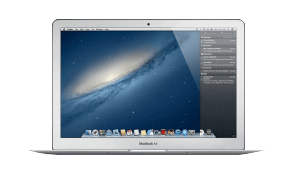 Want Your Computer Repaired Instead?
If you'd rather get it repaired than sell your laptop or desktop computer, bring it in and we'll tell you if we can fix it.If we can't fix it – we'll give you cash for your computer and take it off your hands, on the spot!
More Details about Selling Your Computer to Computer XPress
Almost everyone has one, two, or sometimes even more old laptops, iPhones, tablets, and computers in their homes, collecting dust. The batteries wore out, or you upgraded to a better version, or it just died and you didn't want to mess with it. Now it just lies under your bed, buried in your closet, or forgotten behind a desk, taking up space.
When you bring in your old, used,and broken laptops and computers, first we'll do a quick assessment and let you know what we'll pay for them. If you like the price, we'll give you cash right there, and you can walk out with a lighter load and a fatter wallet.
If you don't like the price and would rather take your chances on Ebay, you can take your computer back home. But selling laptops and computers online is pretty risky (for lots of reasons – not just that people are suspicious of if they even work). It's also a major hassle because now you have to deal with shipping it, packaging it, and not getting stiffed.
Your other option is to have us repair it, which we can usually do on the same day. Then, you can either start using it again or give it to a friend or relative.When we buy old laptops and computers, what do we do with them? First, we conduct a multi-step data cleansing to completely wipe any data you might not have deleted fully. Then we try to repair and resell them in our store, or we recycle the parts. Pretty simple.
WHAT WE BUY
LAPTOPS – WIN7 OR LATER
DESKTOPS – WIN 7 OR LATER
MACINTOSH
LCD DISPLAY WORKING
WHAT WE DONT BUY
CRT MONITORS