Microsoft Surface Repair Services
If you own the Microsoft Surface Pro, having a reliable Surface Pro repair service you can count on provides peace of mind. When your Surface Pro needs anything from a screen repair to a battery replacement, ComputerXpress has the parts, tools, and experience to get the job done right the first time, and hassle-free. You can also sell your Surface Pro to ComputerXpress or trade it in for one of the many premium pre-owned devices available in our stores.
The Microsoft Surface is an incredibly convenient and portable device that unfortunately tends to be at risk of damage from being dropped or stepped on. At ComputerXpress, our expert technicians have seen nearly every type of Microsoft Surface damage, and in almost all cases, they can make the necessary repairs to bring it back to life.
One of the most common Microsoft Surface repair requests is screen replacement. Because of this, we keep screen and LCD parts in stock at all times. This enables us to provide the quickest possible service – often in under 24 hours. Of course, we offer much more than just repairs due to damage. We also fix minor and major internal malfunctions, too.
With fast turnaround and expert service, there is no better resource for Microsoft Surface repairs – especially when you consider that we offer a limited lifetime warranty on all parts and labor associated with your repair.
We encourage you to drop off your Microsoft Surface at one of our many stores located nationwide or use our mail-in service. There is no job that we're afraid to tackle. And, if your device is unrepairable, we'll even offer you a cash or trade-in offer.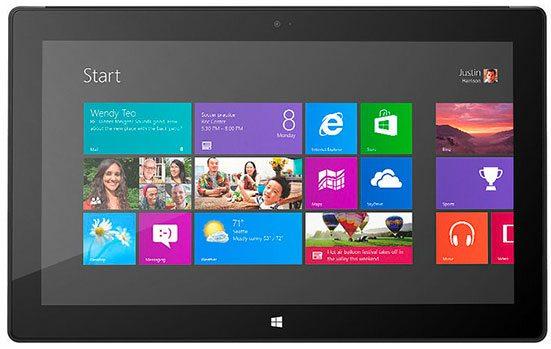 How Much Will It Cost?
When you're in need of Microsoft Surface Surface Pro repair services you can rely on, visit ComputerXpress. Although repair costs will vary depending on the type of damage to your Microsoft Surface tablet, you will always receive quality service and budget-friendly pricing at ComputerXpress. Visit a ComputerXpress near you today to receive a free estimate on your Microsoft Surface Surface Pro repair.
We Can Fix Your Surface Pro
Same Day Repairs
Drop It Off or Mail It In – You Decide
Only High-Quality Parts
Specially Trained Staff
Free Estimates
Buy / Sell / Trade Your Current Device
Local Service
Limited Lifetime Warranty