Microsoft Surface Pro 4 Repair Services
If you own the Microsoft Surface Pro 4, having a reliable Surface Pro 4 repair service that you can count on definitely provides peace of mind. When your Surface Pro 4 needs anything from a screen repair to a battery replacement, ComputerXpress has the parts, tools, and experience to get the job done right – quickly and hassle-free. You can also sell your Surface Pro 4 to ComputerXpress or trade it in for one of the many premium pre-owned devices available in our stores.
The Microsoft Surface Pro 4 debuted in October 2015. This tablet features a 12.3 inch display and is one of the fastest running tablets on the market. Running on Windows 10, the Pro 4 is powerful, versatile, and comes with a convenient pen for all of your creative needs.
Microsoft Surface Pro 4 Screen Repair Services
The Pro 4 features a brilliant display that significantly cuts back on any glare issues. It also features the Microsoft PixelSense feature, meaning it is meant to be utilized in a variety of ways. Using the touch screen, writing with the pen, or just browsing the web are all enhanced by this top-of-the-line screen. Though Microsoft created a great display, accidents can still occur. If you find that your screen has been scratched or cracked, bring your tablet to your local ComputerXpress. We provide all of our customers with a free estimate and work quickly to give you the reliable repair you need.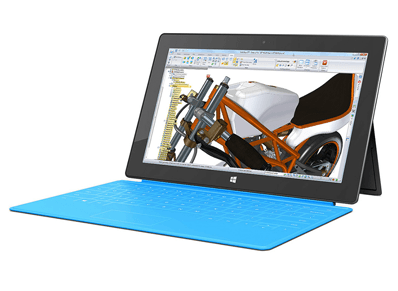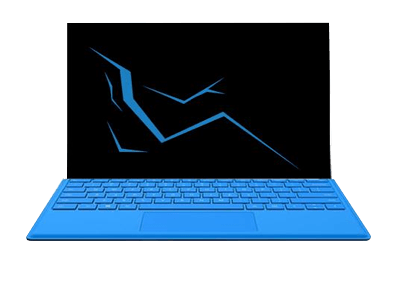 Microsoft Surface Pro 4 Water Damage
To protect your tablet from water damage, buying a waterproof case is a great first step. However, water damage can still occur and when it does ComputerXpress is here to help. Our technicians are skilled in Microsoft tablet repairs, and can effectively flush out debris and restore your device. Our tech experts have the parts and tools on-site to provide you with walk-in repair services to get your device up and running like new again as fast as possible. Whether you spilled a drink or got caught in the rain, make ComputerXpress your first choice in any water damage tech repairs.
How Much Will It Cost?
When you're in need of Microsoft Surface Surface Pro 4 repair services you can rely on, visit ComputerXpress. Although repair costs will vary depending on the type of damage to your Microsoft Surface tablet, you will always receive quality service and budget-friendly pricing at ComputerXpress. Visit a ComputerXpress near you today to receive a free estimate on your Microsoft Surface Surface Pro 4 repair.
We Can Fix Your Surface Pro 4
Same Day Repairs
Drop It Off or Mail It In – You Decide
Only High-Quality Parts
Specially Trained Staff
Free Estimates
Buy / Sell / Trade Your Current Device
Local Service
Limited Lifetime Warranty