Microsoft Surface Pro 3 Repair Services
If you own the Microsoft Surface Surface Pro 3, having a reliable Surface Pro 3 repair service that you can count on definitely provides peace of mind. When your Surface Pro 3 needs anything from a screen repair to a battery replacement, ComputerXpress has the parts, tools, and experience to get the job done right – quickly and hassle-free. You can also sell your Surface Pro 3 to ComputerXpress or trade it in for one of the many premium pre-owned devices available in our stores.
Microsoft Surface Pro 3 Screen Repair
As impressive as the Microsoft Surface Pro 3 tablet is, it is just as prone to damage as any other tablet or smartphone. If you aren't careful about how you handle this tablet, you run the risk of damaging the screen. Some of the most common screen problems seen in the Microsoft Surface Pro 3 include scratches, stains, cracks, and a broken screen. If your tablet sustains any kind of screen damage, you want to make sure that ComputerXpress is your first stop. We have expert technicians on hand to tell you exactly what is wrong with your tablet and what it will take to fix it. Best of all, our consultations are completely free of charge.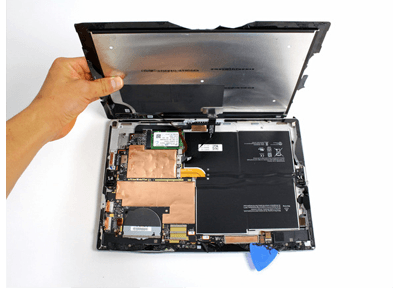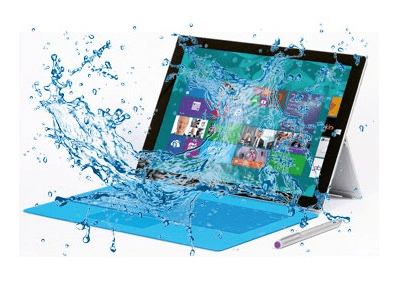 Microsoft Surface Pro 3 Water Damage
Although the Microsoft Surface Pro 3 tablet offers many impressive features, it is not waterproof. The best way to protect your tablet from water damage is to keep it in a waterproof case and to be very careful when using it around water and other liquids. If your Microsoft Surface Pro 3 does become water-damaged, however, you do not have to panic or rush out to buy a new tablet. All you have to do is stop in to see one of the knowledgeable and experienced technicians at ComputerXpress. We have the skills and know-how to diagnose and fix water damage of all degrees – our consultations are free and our repairs affordable. Why would you go anywhere else?
How Much Will It Cost?
When you're in need of Microsoft Surface Surface Pro 3 repair services you can rely on, visit ComputerXpress. Although repair costs will vary depending on the type of damage to your Microsoft Surface tablet, you will always receive quality service and budget-friendly pricing at ComputerXpress. Visit a ComputerXpress near you today to receive a free estimate on your Microsoft Surface Surface Pro 3 repair.
We Can Fix Your Surface Pro 3
Same Day Repairs
Drop It Off or Mail It In – You Decide
Only High-Quality Parts
Specially Trained Staff
Free Estimates
Buy / Sell / Trade Your Current Device
Local Service
Limited Lifetime Warranty