Microsoft Surface Pro 2 Repair Services
If you own the Microsoft Surface Surface Pro 2, having a reliable Surface Pro 2 repair service that you can count on definitely provides peace of mind. When your Surface Pro 2 needs anything from a screen repair to a battery replacement, ComputerXpress has the parts, tools, and experience to get the job done right – quickly and hassle-free. You can also sell your Surface Pro 2 to ComputerXpress or trade it in for one of the many premium pre-owned devices available in our stores.
Microsoft Surface Pro 2 Screen Repair
If you are looking for a tablet that does the work of a laptop, you can't do better than the Microsoft Surface Pro 2. This tablet was released in October 2013, and it remains one of the most popular tablets on the market today. Still, like all tablets, the Microsoft Surface 2 is prone to certain types of damage, including screen damage. This tablet is prone to scratches, cracks, and a broken screen if you aren't careful in the way you handle it. If you do happen to damage your Microsoft Surface Pro 2 screen, however, you do not have to panic. At ComputerXpress, we can fix your screen damage quickly and affordably.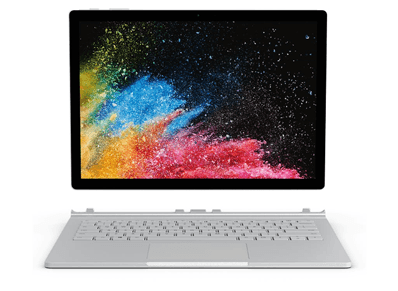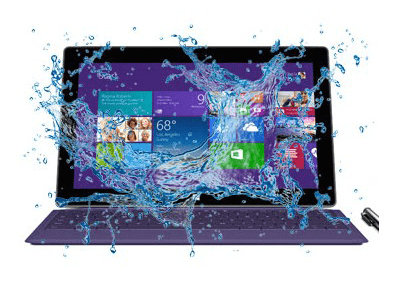 Microsoft Surface Pro 2 Water Damage
In addition to being prone to screen damage, the Microsoft Surface Pro 2 is also prone to water damage – this is true of most tablets. The best way to protect your Microsoft Surface Pro 2 from water damage is to keep it in a protective case and to be very careful when using it around liquids. If your tablet does become water-damaged, however, it isn't the end of the world. All you have to do is come to ComputerXpress for a free consultation with one of our knowledgeable and experienced technicians. We will diagnose the problem and tell you exactly what needs to be done to fix it so you can get back to using your tablet in no time.
How Much Will It Cost?
When you're in need of Microsoft Surface Surface Pro 2 repair services you can rely on, visit ComputerXpress. Although repair costs will vary depending on the type of damage to your Microsoft Surface tablet, you will always receive quality service and budget-friendly pricing at ComputerXpress. Visit a ComputerXpress near you today to receive a free estimate on your Microsoft Surface Surface Pro 2 repair.
We Can Fix Your Surface Pro 2
Same Day Repairs
Drop It Off or Mail It In – You Decide
Only High-Quality Parts
Specially Trained Staff
Free Estimates
Buy / Sell / Trade Your Current Device
Local Service
Limited Lifetime Warranty