Lakeland's Home for Mac mini® Repair
Your Apple Mac mini stops working and is extremely frustrating. We  understand!
ComputerXpress is the best Mac mini repair in Lakeland, Florida, meaning we can get your computer repaired and in good running condition. For that reason, repairs are fast!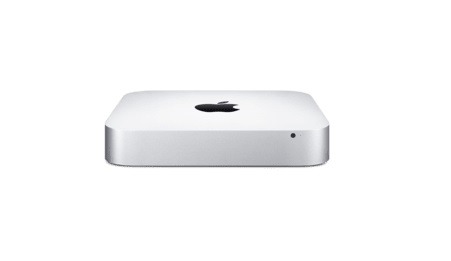 ComputerXpress is Lakelands top choice for Apple Mac mini repairs and maintenance. Our trained technicians have learned from decades of experience and training using Apple's hardware and software.
As a result, we are Lakeland, Florida's top-rated Apple product repair shop!
When completing repairs, ComputerXpress only uses Apple-approved high-quality parts. Likewise, this guarantees repairs are completed and finished to the highest industry standards.
Above all, being locally owned and operated means you get the most personalized service possible! Unlike your nearest Apple Store, we can help with third-party programs and applications. Our customers also love the perk of having most repairs completed in 1-2 days.
Apple Computer Repair Services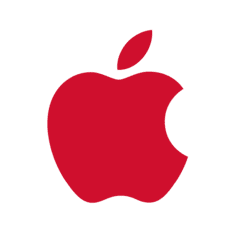 Because ComputerXpress is a trusted Apple Service Provider, we can perform all standard repairs on Apple devices. One benefit that customers realize about working with ComputerXpress for their repair issues is the amount of time they save.
At ComputerXpress: No Appointment Necessary!
Here, you don't have to worry about scheduling an appointment for your repair or maintenance. Come in, anytime, and we will get the restoration started. Many times, the fix needed can be completed on the same day. It will depend on what repairs are required, and our staff will let you know what the timeline is for your repair job.
.
Out of Warranty Services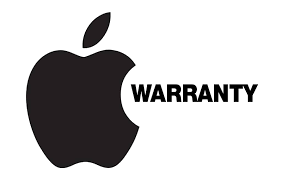 Is your Apple product out-of-warranty? No matter what issue you are experiencing, from no power to lines on a display or a cracked screen, we can help. At ComputerXpress, we have fair prices and rapid turn-around times. We offer services and repairs that other local repair shops don't.
The ComputerXpress Apple Repair Experts have the knowledge that allows our team to inspect quickly, asses, and recommend what repairs your Apple device needs. We offer a full-range of Apple and Mac repairs, upgrades, and replacements that are needed.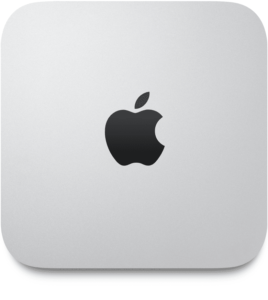 Mac mini® Repair Services
Mac OS Repair & Reinstall
HD & SSD Repair
Screen Repair & Replacement
Keyboard Repair & Replacement
Touchpad Repair & Replacement
Motherboard Repair & Replacement
Liquid Damage and Repair
Virus & Malware Removal
RAM Upgrade and Install
And much more!
Unlike the official Apple store, we're happy to service Apple computers with "unsupported" hardware modifications. We can even offer support for Apple devices running Windows or Linux, and for "Hackintosh" PCs running macOS (OS X)!
Data Recovery
Lakeland FL Data & Hard Drive Recovery for Computers and Laptops
Our team will help you recover the critical data that others can't reach!
Our Apple Certified Technicians have the knowledge and experience to recover a wide range of any failed mass storage device – hard drive, SSD drive, USB flash drive (thumb drive), compact flash, SD card, and others. 
When all other attempts to recover your data in-house have been exhausted,
we can outsource your recovery to Ntelligent Networks.
They align nicely with our core values of honesty and integrity.
Repairs at ComputerXpress vs. Apple Stores: Why Us?
ComputerXpress is an independent Apple Service Provider, giving us the ability to offer the best experience for customers with Apple products. More importantly we follow the stringent guidelines set by Apple on completing repairs, maintenance, and replacement of parts. After having us complete a repair, customers never want to return to the big Apple Stores for repairs!
As a result we are always ready to complete repairs, and most are done within 1-2 days of bringing in your device. The average repair time when visiting an Apple Store is 5-7 days.
The ComputerXpress team focuses every day on ensuring every aspect of our customer's experience is comfortable, efficient and the best quality. From when they first walk into the store to leaving with their repaired device.
As a result, we provide the fastest and most reliable turn-around times on Apple device repairs.
The benefits of using a trusted Apple Service Provider:
We will never do repairs that void your warranty, AppleCare+ or AppleCare Protection Plan
A staff trained with Apple's Rigorous Training Standards and Guidelines
Apple's Global Service Exchange (GSX)
Apple's Proprietary Diagnostic Tools helps us fix customers devices the first time.
Authentic Apple Replacement Parts Warranty guaranteed by Apple
Independent service provider with more flexibility than other Apple Retail Stores
We also offer Data Recovery & Logic Board Repair Service that isn't covered by AppleCare
No Appointment Needed
For most Apple device repairs we have Same-Day Service Available!
Above all, ComputerXpress will go above and beyond to ensure you have the best and most efficient Apple repair service.